Hawaii is endowed with a lot of beauty and cultural heritage and it is one of the best places to visit in the US. However, there are also some of other unique factors that have made this island getaway a very popular stop in the world including the amazing Hawaiian clothing. The fashion industry here has not lost touch with its illustrious culture and if you are looking for identify, there is no reason why you can?t find it in Hawaiian traditional clothing. If you are making your way to this island or perhaps you are there already, you can try our matching Hawaiian clothing. Here is an overview of some of the main reasons why you shouldn't miss trying out matching tropical clothing.
It's Part Of The Culture: Clothing is very close to the culture of Hawaii and when attending events such as weddings, church and fun places alike, people expect you to roll with Island Style in your Hawaiian T-shirt, dresses or sarongs. However, if you are in a group then you can make a big statement with matching clothing. This will basically ensure that you stand out among locals and other visitors who grace the island each and every year.
Great Designs: Wearing matching Hawaiian clothing is not just about making a statement. Today, many designs are quite innovative and up there with any fashion brand in the market. There is no doubt therefore that if you want to enjoy the different experiences Hawaii has to offer, you have to look the part and traditional Island Style Clothing is the best place to start!
Easily Customizable: If you are hosting a corporate vacation in Hawaii, you can feel free to brand the clothing as per your requirements. Additionally, you are free to customize the matching Hawaiian clothing the way you want. You can put in a corporate logo, the name of your favorite football team, and anything else you like. The clothing gives you an opportunity to customize accordingly.
Very Affordable: If you want to rise and shine with traditional Hawaiian shirts and clothing, you can rest assured that you won't need to spend a lot of money. Some of the best designs actually go for very easy and reasonable prices, making it easy for anyone to buy them. Additionally, you can be able to find the clothing in a wide variety of stores across the island or in Australia simply buying online. Remember this style of dressing is also really fun and not only for wearing when on holiday but also back home (wherever that may be) for many corporate events, family holidays, sports tours. Check out the wicked range of matching tropical clothing from Island Style Clothing's online store.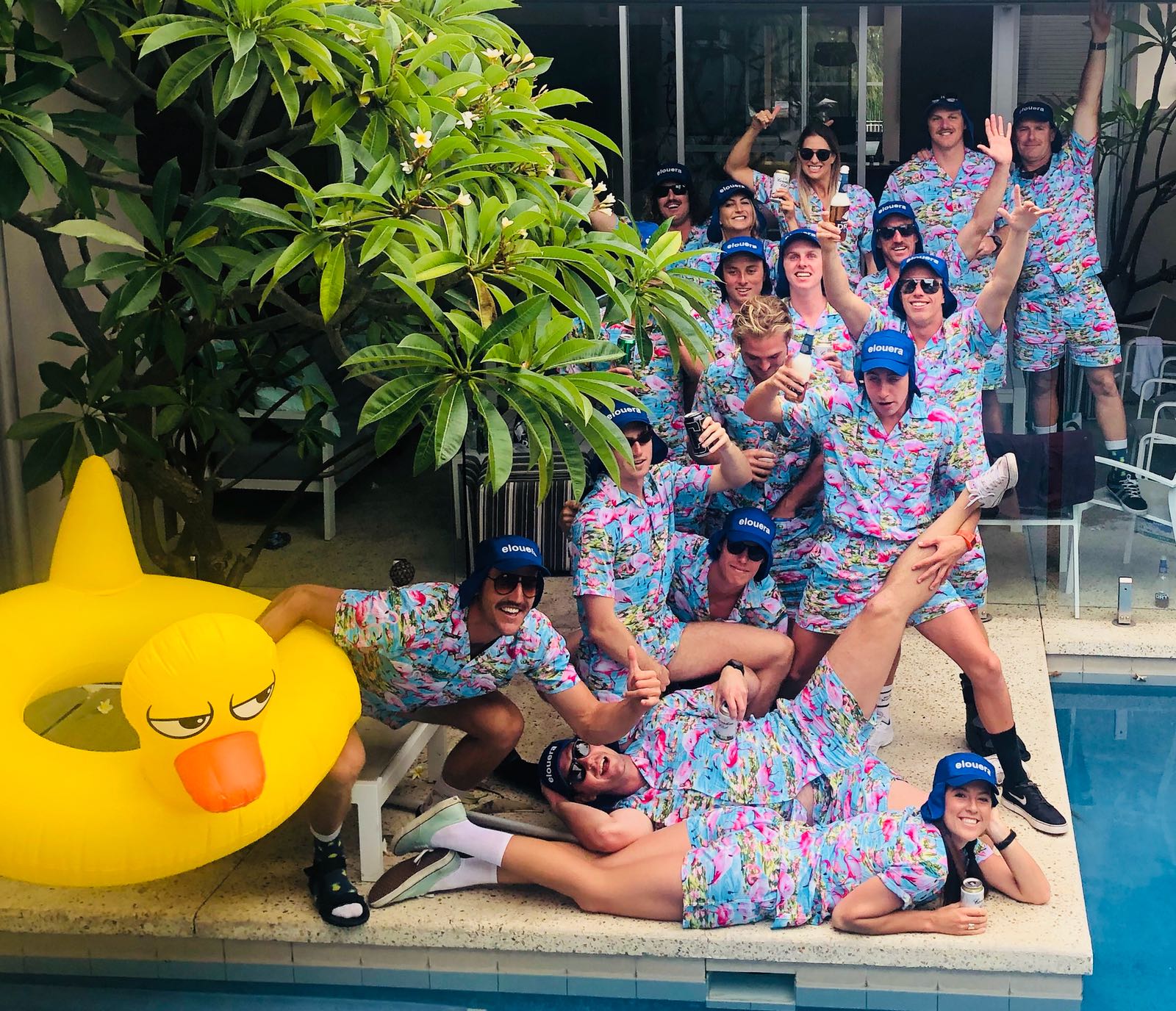 Visiting Hawaii is surely one amazing experience and gracing this beautiful island in matching couple clothing is indeed something worth trying! It is a culturally rich island and if you can bask in the sun or attend events with any of the local traditional cloths, the fun will never stop!